16
« on: June 17, 2019, 11:41:27 am »
Hello there! The recent announcement of my resignation and "letting go" of the board may come to you as a surprise. As a matter of fact, just a few days ago it wasn't even on the table!
This was a flash agreement picking up a former one with Glen as part of the possible paths for the board.
---
The big-picture scenario being this:
I've quit my day job & I'm moving forward in this (rather wonderful) "game of life" toward fulfillment by doing what I love.
Programming for the public domain and actually discussing systems/methods is more in line with my inner/personal goals, so I've taken on the opportunity.
My new spaces being developed are PublicDomain.site + BetOnly.site
Our paths are still together for the next
five (5) years
as I remain the forum's tech guy during this period as per the new agreement.
---
As I leave all "forum politics" aside to focus on software development and
actual betting-only engagement
@ the new sites, productivity comes as a natural byproduct in the form of new releases for our community
and the internet at large
.
I took this step to begin living a more-enriching life as a result of this move. My wife is supportive of it since my online goal is driven (first & foremost) by sustaining our family. She's happy, I'm happy, our son's happier, the members who want to discuss bet selection & actually see something coming in the form of software surely get to be happier.
Also, members who enjoy the forum "as is" should be happier too since BetSelection.cc basically remains the same it has been posting-wise for some time now with no disruption in sight for the foreseeable future.
---
Well, just wanted to express my side.
I go back to productivity & coding. As we expand to doing public domain work now, we are poised to be a positive force for enriching more than one life.
May some of you who read this use and enjoy the new software releases & dig our new endeavors/sites.
A balanced, focused &
happy
,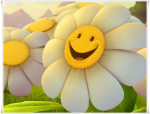 Vic